Hiya Hiya, so if you're anything like me you're quite picky about what you spend your time watching on TV. I like to feel like I'm being semi-productive when (binge) watching a show so things such as Keeping up with the Kardashians isn't really my vibe. However, there's a lot of trash on TV now-a-days so I thought why not highlight some of my favourite shows/movies in a series called 'what to watch'! This post is on Netflix and I'll be sharing what I think is worth spending an hour….or 4 watching.
Girlboss
I just finished watching this the other day and my main advice to all prospect viewers is stick at it. Girlboss is the TV adaptation of the Best Selling book by Sophia Amourouso who used to be the owner and was the founder of Nasty Gal. The show documents Sophia's rise from a broke 20 something year old who's quite frankly a mess (aren't we all) to the CEO of a hugely successful clothing company.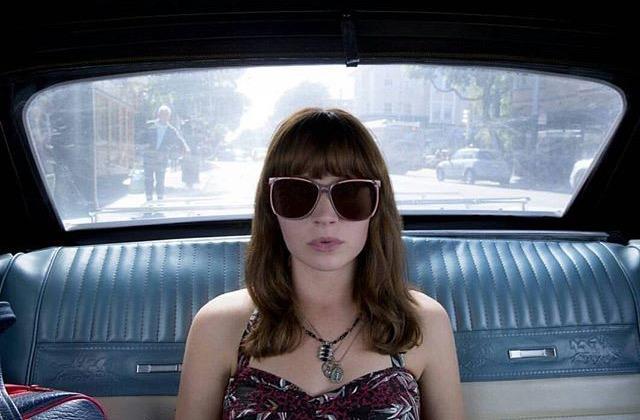 What I meant at the start when I advised you to 'stick at it' is because well, the character is not entirely likable at the start. In fact, she pissed me off for the first 25 minute long episode but I persevered through and by episode 3 I was hooked. Also, her fashion is AMAZING! All 70's inspired and just dreamy – I love. Definitely watch if you're just starting a career or interested in fashion as I actually found it incredibly inspiring and a really fun watch.
Designated Survivor
Anyone who's interested in politics or who has watched The West Wing as obsessively as I have will be aware of this but within the American government (maybe British too but I'm not sure…) there is someone called the 'designated survivor' who is left behind when events involving the whole of the State such as the State of the Union occur in case anything happens and the President is killed along with any successors. Keifer Sutherland is that man and when Capitol Hill is blown up during the State of the Union, he finds himself being sworn in as President. TELL ME YOU DON'T ALREADY LOVE IT.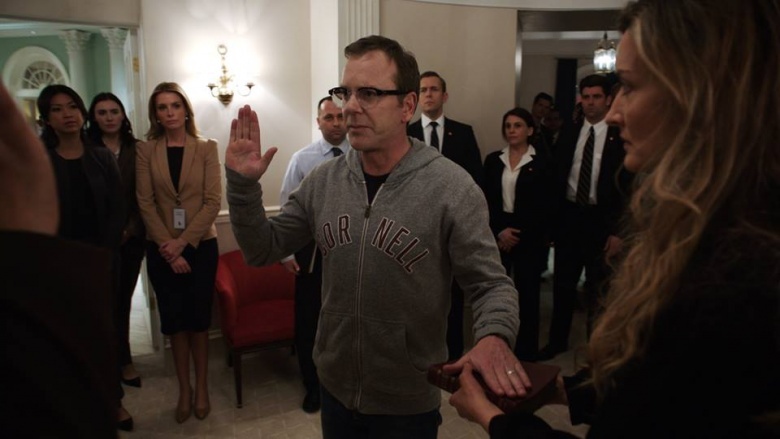 If you loved the West Wing or Scandal you'll love this. It doesn't have quite as good writing as Shonda Rhimes or Aaron Sorkin bring to the table (but really, can you beat Aaron Sorkin?!) but it is still charming, intense and witty. Highly recommend…and I'm only on episode 4.
Gilmore Girls, A Year in the life
I am a Gilmore Girls FAN. As in OG watched it WITH MY MUM fan (& btw if you think Dean is the best boyfriend you actually need to think deeply about your priorities). Gilmore Girls a year in the life is catching up with Lorelei and Rory as well as almost all other main characters in 2016/17 and it is an emotional rollercoaster lemme tell you. Completely worth it, totally brilliant, I laughed I cried. Personally, episode 1 & 4 are my faves and they're written by Amy Sherman-Palladino as opposed to her hubby so that's probably why ngl. 
I recommend watching them with someone on the same level in Gilmore Girl-ness as you, or alone with tissues, coffee/champagne (as demonstrated above) and some GG approved snacks (literally anything that doesn't require cooking).
Some other shows well worth watching that are on Netflix but don't just reside only on there; Suits, Gossip Girl, Gilmore Girls, House of Cards (technically a Netflix show), Don't trust the b*tch in apartment 23 & Project Runway…..(literally watch it just for Tim Gunn)
Xx